---
Every year we look back: what has been achieved, where have there been difficulties and what can be improved?

Our milestone for 2021 has been reached

---
7 major releases
in a year!
We continuously provide you with expanded and additional functionalities in new versions. On the one hand you can benefit from out-of-the-box functionalities, on the other hand we implement individual projects in a target-oriented manner and provide them flexibly with the version updates from tacoss.eTRADE.

---
1 new mobile
application!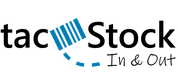 This mobile application supports you with your storage bin management. With this app, you can efficiently and transparently carry out the necessary tasks in the area of goods receipt, goods issue and inventory.

---
---
"Deep diver" in the backend!
---
With big steps into the third year of apprenticeship!
---
A brilliant start to training!

---
We as a team are proud of the work we have done in 2021 and thank you for the valuable and constructive cooperation! We are optimistic about the new year and look forward to the challenges that await us!
We wish you a good start into a happy, successful and healthy year 2022.

Would you like to learn more?