---
External documents serve as an attachment to different data records. These can be easily added to records by users via drag and drop.
With the help of tags, these can now also be sent through forms to a defined number of recipients. The scheduler can mark the relevant accompanying documents with the tag "FORWARDER" when planning the tours. As soon as the transport document is printed, the required accompanying documents for the carrier are automatically assigned to the document.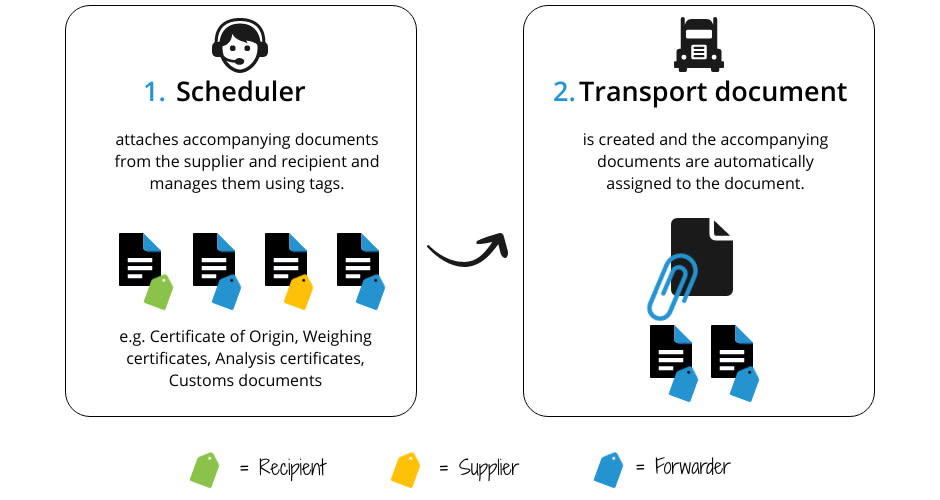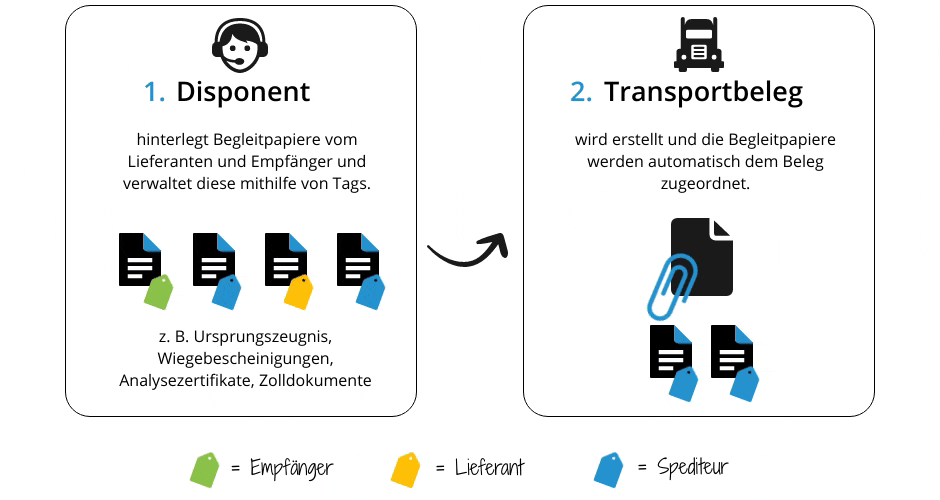 The assignment of tags to external documents forms the basis for consideration in print files and enables flexible control of paperless digital document dispatch.
Outlook: GOODS ACCOMPANYING DOCUMENTS
---
The use of tags forms the basis for further optimizations with regard to the workflow in transaction processing. You can also benefit from these optimizations shortly. Then the accompanying documents can be defined in all container programs for external documents using the "GOODS" tag.
Container programs are for example:
Customer
Articles
Financing
Commission
Contracts
Use case:
As soon as certain forms, such as weighing notes at the scales, are printed, the system searches the contract mentioned for accompanying documents that are tagged accordingly. These are automatically assigned to the document and sent.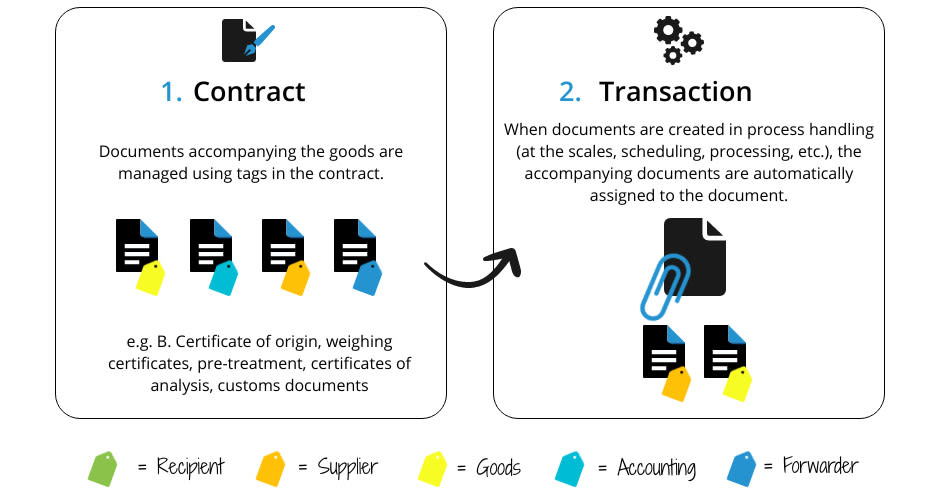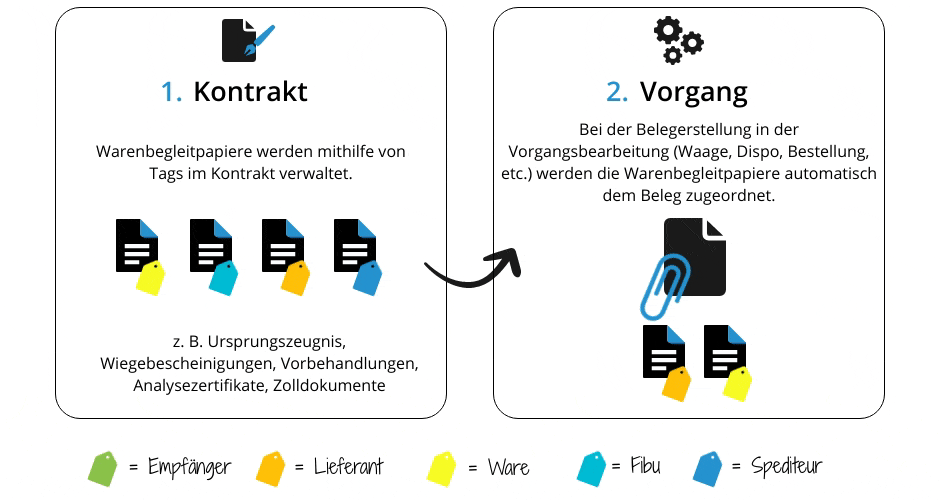 In addition to the "GOODS" tag, there will also be a "BILLING" tag. Such documents are then automatically attached to the statement.
Would you like to learn more?
---