---
With the new to-do function, you can now create tasks with a description directly in the application. Assign these tasks to yourself or to other users or user groups and set up associated due dates and reminders.
Linking the to-do to any program window to which the created task should relate makes work much easier. This means that there is no longer any need for time-consuming communication by e-mail, reference to program windows and repeated calls to these in tacoss.eTRADE.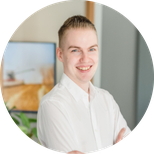 "Programming this functionality was really fun because recording to-dos directly in the application is simply great. It saves a lot of time and you have everything in view at all times. "
Oke Dreja (Developer, Tacoss Software GmbH)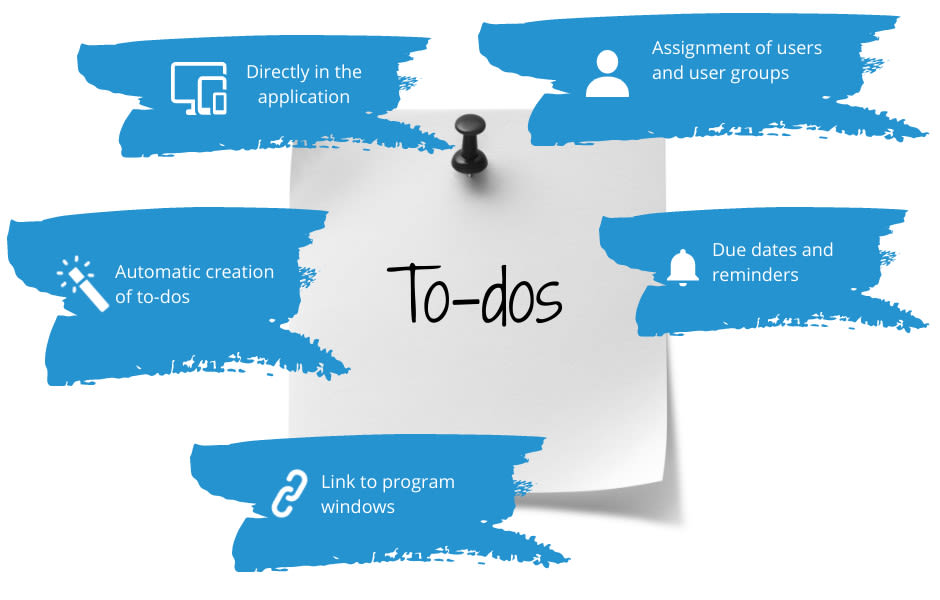 Directly in the application
---
You have the option of creating tasks with a description directly in tacoss.eTRADE, which saves you from communicating with your colleagues via email.

Assignment of users
---
You can assign the to-do to yourself, one or more other users, or one or more user groups.

Linked program windows
---
Create a to-do that is linked to a program window and the corresponding transaction, e.g. a specific order, contract, transport order, etc.

Due dates and reminders
---
Set a due date with a date and time. With the help of the reminder function, you can determine how long before the selected due date the assigned user / user group should receive a reminder.

Notifications
---
Every time you log in to tacoss.eTRADE, you will receive notifications of your to-dos. There are three types of notifications: new to-do, reminder, and due.

Automatic creation
---
For certain events, to-dos can be automatically created in tacoss.eTRADE.
Would you like to learn more?