---
The traceability of processes from raw material procurement through production to consumption has become more important in recent years. The increased quality and safety awareness have contributed to this.
A wide variety of functionalities in tacoss.eTRADE allow complete traceability. With the help of batch management, you can quickly and easily call up information about a specific product group or shipment along the entire supply chain, from orders to production and delivery.
For example, you can determine exactly which quantity was certified, how and when, so that traceability from production to sowing is guaranteed, or you can create batches for harvest.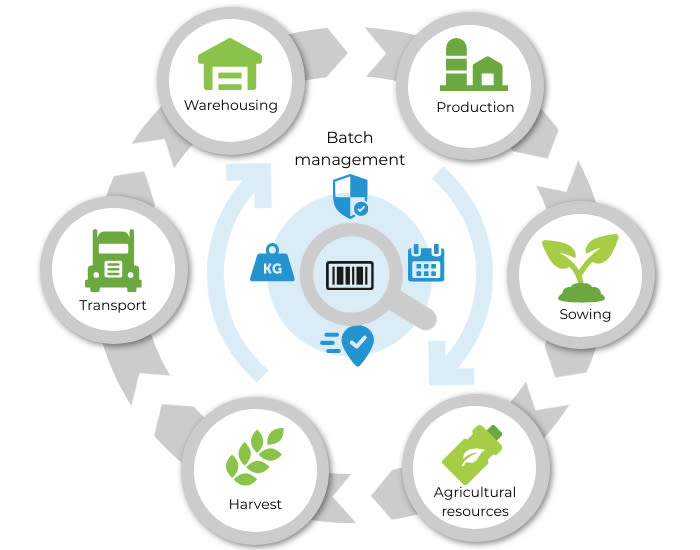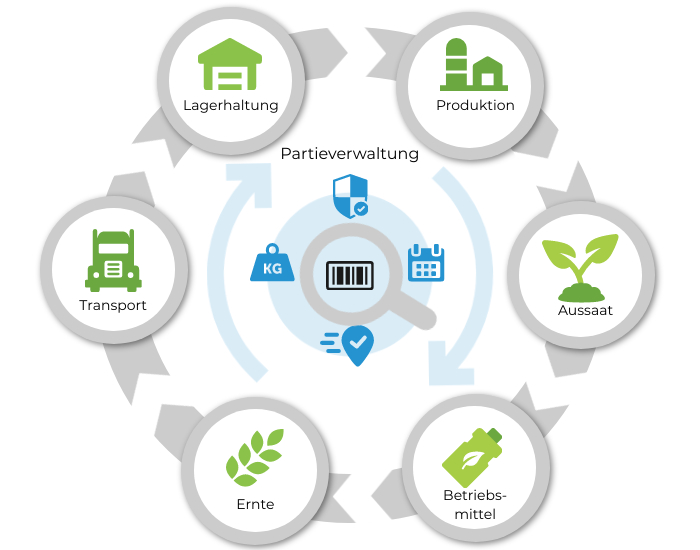 Batch generation in drop shipments
---
The batch management has now been expanded to include the option of creating and linking the supplier's purchasing batch directly when the third-party sales order is entered. This enormously simplifies the handling of third-party business in the field of seeds. A typical process is explained using a short video.
Would you like to learn more?
---