---
With the new year, we provide our users with a completely revised help system. It is directly integrated into the Tacoss environment.
Over the years, the Tacoss ERP solution has developed into a comprehensive and flexibly adjustable tool. Many individual customization options ensure efficient operation with this software solution. You just need to know which tools are in your toolbox and how they can be used.
For years now, context-related field help as well as update information are available. In order to facilitate the search for specific subject areas, but also to facilitate the introduction of new employees by individual settings, the help area has been revised and a general documentation has been added.
The four areas of Tacoss Help
---
The Tacoss help system is divided into four areas. Depending on the tasks and responsibilities profile as well as the Tacoss knowledge, the desired information can be displayed.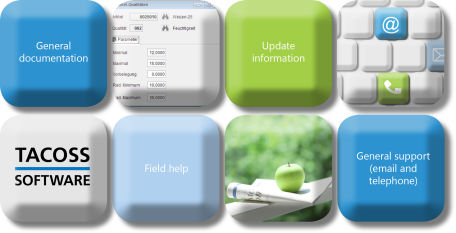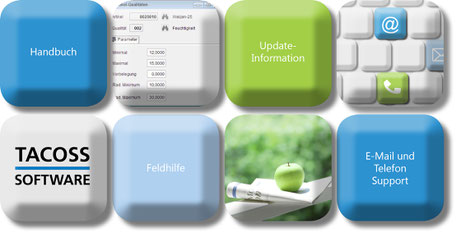 General documentation
---
Get to know this software solution from A to Z! Get a first glimpse into the work or find out about individual settings. Search for specific topics in the full-text search or use the index directory.
Update information
---
Check out the latest update information for the corresponding program versions. You can view the changes per program version, but also use the full-text search or the index directory.
Field help
---
You can call the module-related help system from the application with F1. The context help opens to the area where you are currently at.
Support
---
We are always looking forward to hearing from you.