---
A year with many changes is coming to an end. Much went differently than expected and desired. In addition, however, there were bright spots, surprising experiences and events in both private and professional areas that showed us what really counts and what we can be thankful for. We look back on a challenging but successful year in which we were able to achieve many of our goals as a team and with our customers.
This year - despite social distance - we have tried to get closer to you as our customers, to listen to you even better and to respond to your inquiries more effectively and faster. We were able to implement this not least through the strengthening of our sales activities and through our new Tacoss Support Center. We look forward to continuing on this path with you next year.
We wish you, your teams and families - despite social distance and the necessary restrictions - a good 4. Advent, have a nice, relaxing Christmas and a happy new, hopefully better year 2021! We look forward to starting off again successfully with you in the new year!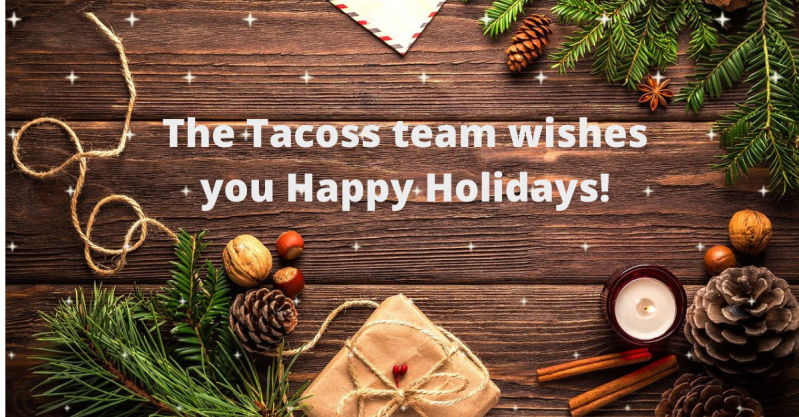 Even if the majority of us will be in the home office or even on Christmas vacation between the days, we are still available for you at any time by phone, email or via our Tacoss Support Center if you have any questions or problems!